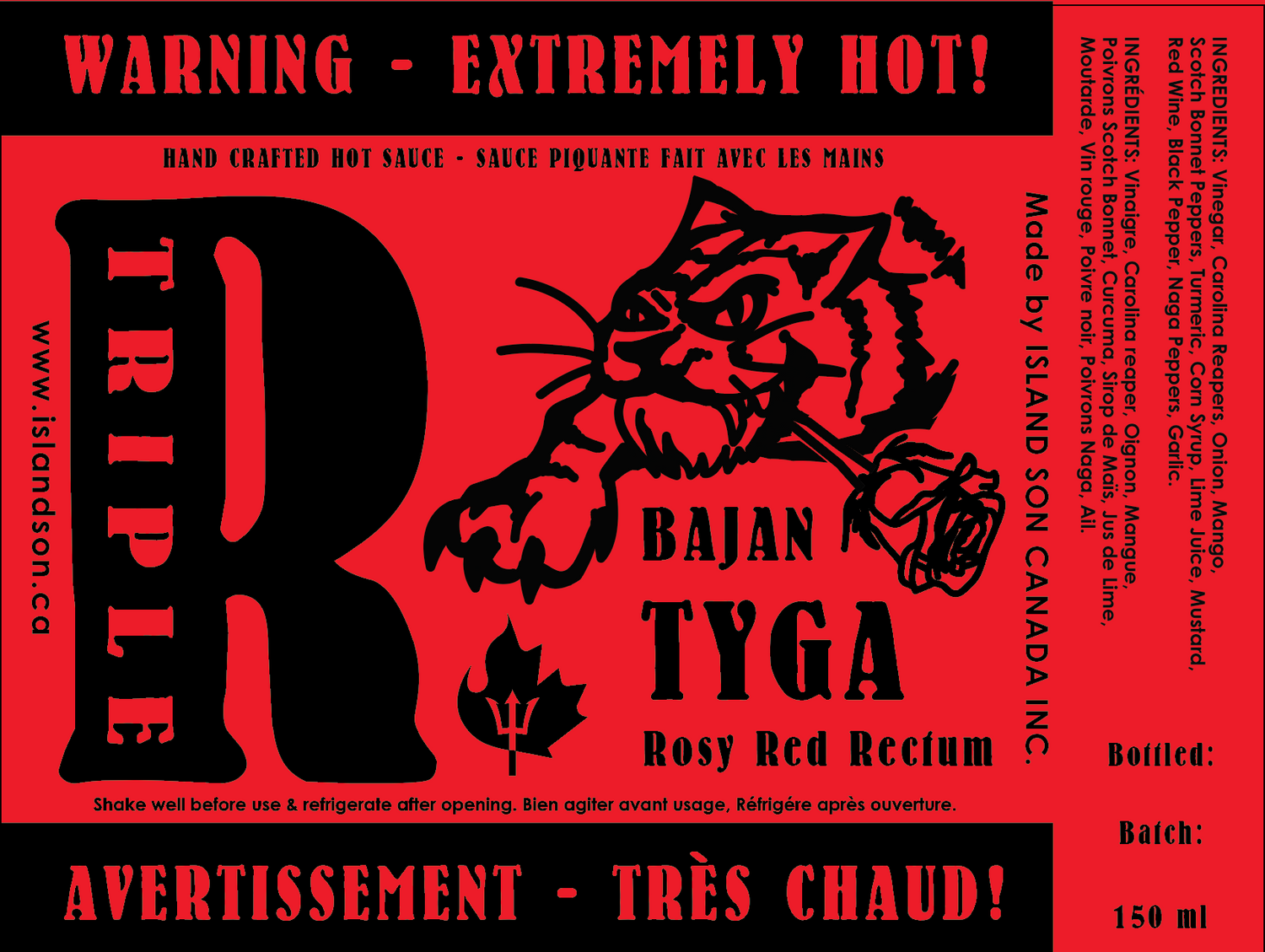 Triple R
The infamous Triple R is available in super limited batches*. This sauce's base is Bajan Tyga, so it tastes flavourful, but beware - It's a creeper! Some have told me that it's the hottest non-extract sauce ever made.
Sold exclusively online at
The Online Canadian Hot Sauce Store
Mike and Jamie Jack Try Triple R!